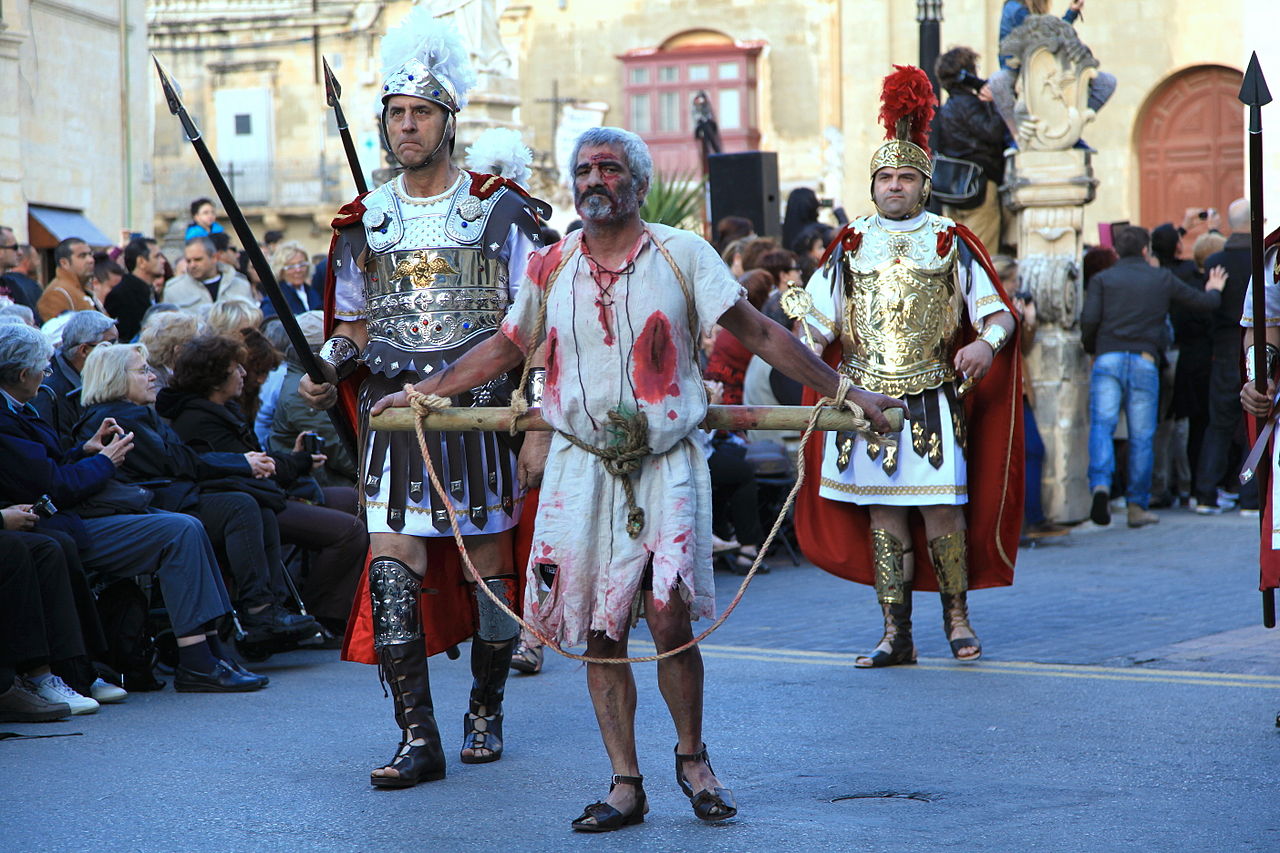 The village of Siggiewi, together with the neighbouring villages, is known for the traditional rituals surrounding Easter.
The Holy Week starts on Sunday before Easter, with the traditional Palm Sunday blessing of the palms and olive branches. This tradition is rooted into another somewhat superstitious ritual whereby villagers returning home with the freshly-blessed olive branches, only to burn the now-dry branches from the previous year. With the fumes of these burning olive branches, they believe to scare away bad luck from their homes.
Then on Maundy Thursday, the village together with the rest of the island, winds down into a sober state of reflection. The lights dim, church bells toll melancholically and the villagers gather for prayers. The village square in Siggiewi is transformed with a spectacular arrangement of candles that add to the atmosphere of the event. The church and the chapels in the square are open to the public with themed displays to complement the religious ritual.
On these days before Easter, Laferla Cross on top of the hill above Siggiewi, is also prepared for the occasion. The via crucis that leads to the hilltop monument is also lit up with candles as people flock from all over the island to experience this unique walk.
On Good Friday, as the island stops completely, locals gather in the late afternoon in various localities to follow the dramatised via crucis procession. These displays usually include villagers dressed up to re-enact the events that led to the crucifixion of Jesus Christ whilst others carry life-size statues figurative of these events. We recommend to follow this procession in the village of Zebbug just 2km away.
On Easter Sunday the Church rejoices together with its community. After the liturgical celebration in church, a procession with the life-size statue of the Risen Lord joins the crowd outside amidst colourful confetti and the marching band. We recommend joining us at BOCO Boutique is Cospicua where the most colourful event on the island takes place.