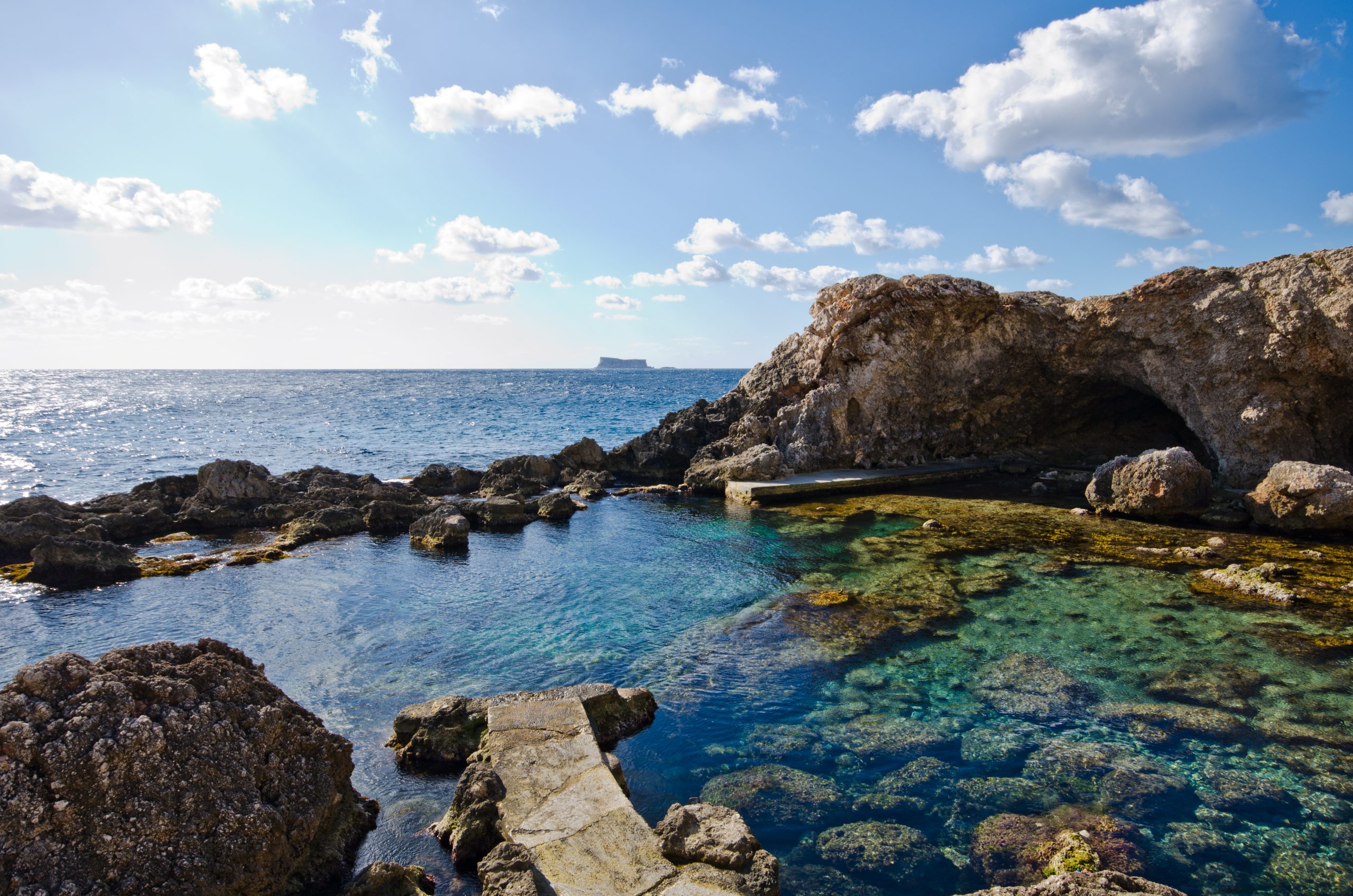 Ghar Lapsi is a small, secluded cove located on the south coast of Malta, just 10min drive from Pjazza Suites Boutique Hotel. It is known for its crystal clear waters and picturesque surroundings, making it a popular destination for tourists and locals alike.
The name "Ghar Lapsi" comes from the Maltese language and means "cave of the washerwomen." It is said that in the past, women would come to this cove to wash their clothes in the sea. Today, Ghar Lapsi is a popular spot for swimming and snorkeling, as the crystal clear waters provide excellent visibility and are home to a variety of marine life.
Despite its small size, Ghar Lapsi has a lot to offer. The cove is surrounded by cliffs and rocky outcrops, providing a beautiful backdrop for those looking to relax and take in the scenery. There are several restaurants and cafes in the area, making it a great spot to grab a bite to eat while enjoying the views.
In addition to swimming and snorkeling, Ghar Lapsi is also a popular spot for diving. The cove is home to several dive sites, including a sunken boat that serves as an artificial reef. Divers can explore the boat and see a variety of marine life, including octopuses, eels, and a variety of fish.
Overall, Ghar Lapsi is a must-see destination for anyone visiting Malta. Its crystal clear waters and picturesque surroundings make it a perfect spot for a day trip or a relaxing afternoon. Whether you're looking to swim, snorkel, or dive, Ghar Lapsi has something for everyone.