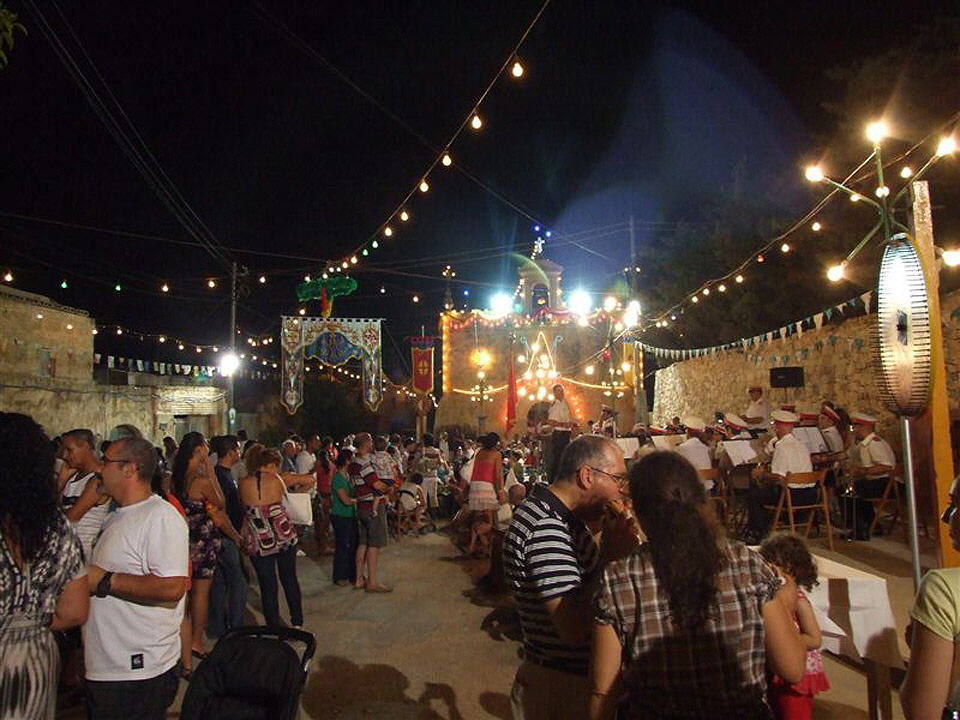 The feast of the Assumption of Mary, known locally as Santa Marija, is celebrated every year on the 15th of August. On this day, seven villages around the island offer a unique festa experience – one that marks the peak of Summer.
However, in a small chapel, in a rural hamlet in the outskirts of Siggiewi, the villagers meet on the weekend following the 15th to celebrate a somewhat belated Santa Marija.
If you happen to be staying at Pjazza Suites in this weekend, we invite you to join this truly authentic festa that knows nothing about the modern ways and has remained loyal to the island's traditions.
The celebrations start on Saturday evening with a mass at 7pm followed by a grill outside the small chapel of Hal Xluq. On Sunday, feast day, mass is celebrated at 7pm followed by local food and a traditional fair where farm animals can be won. This is followed by entertainment from one of the village's marching bands and artisan fireworks.